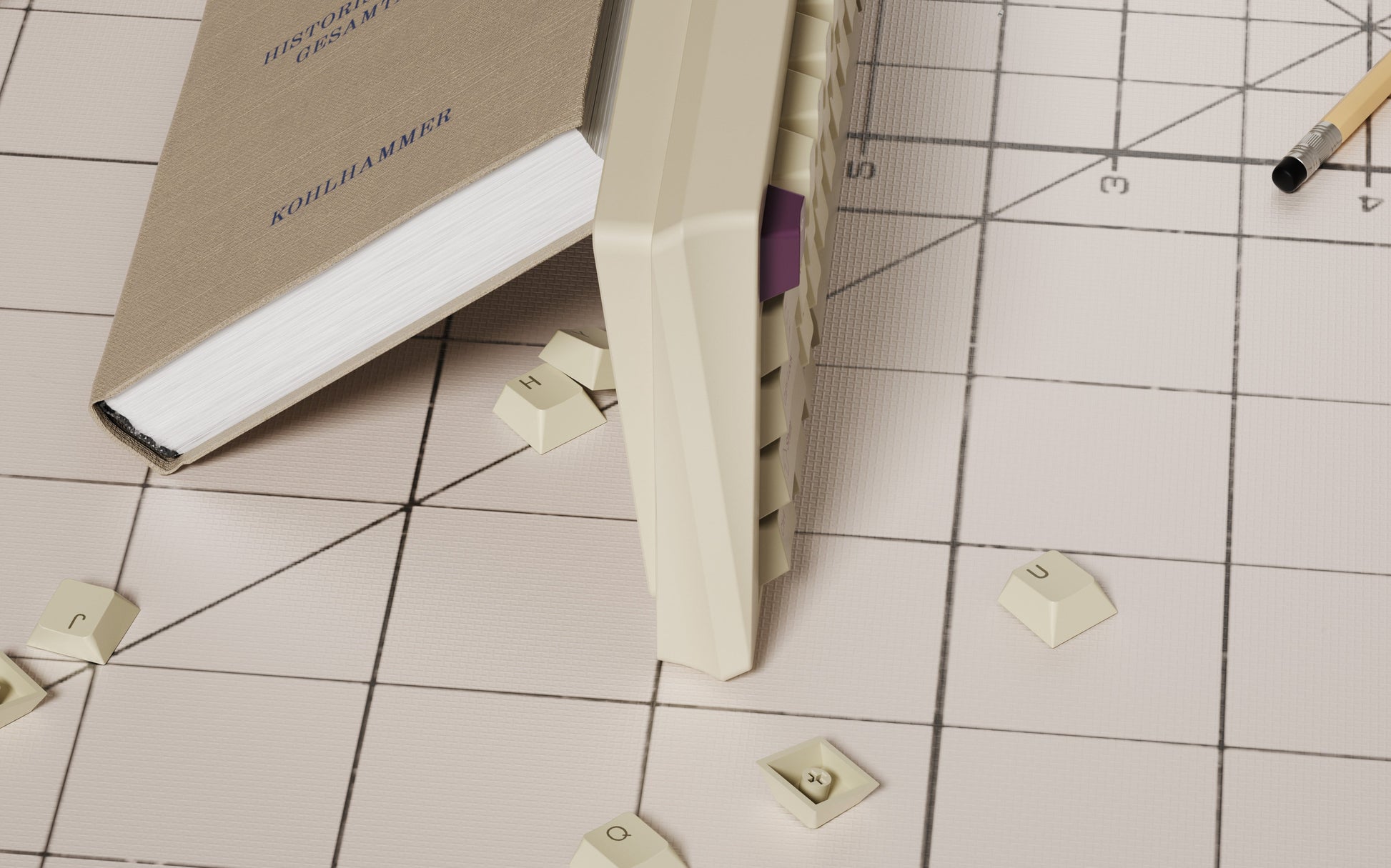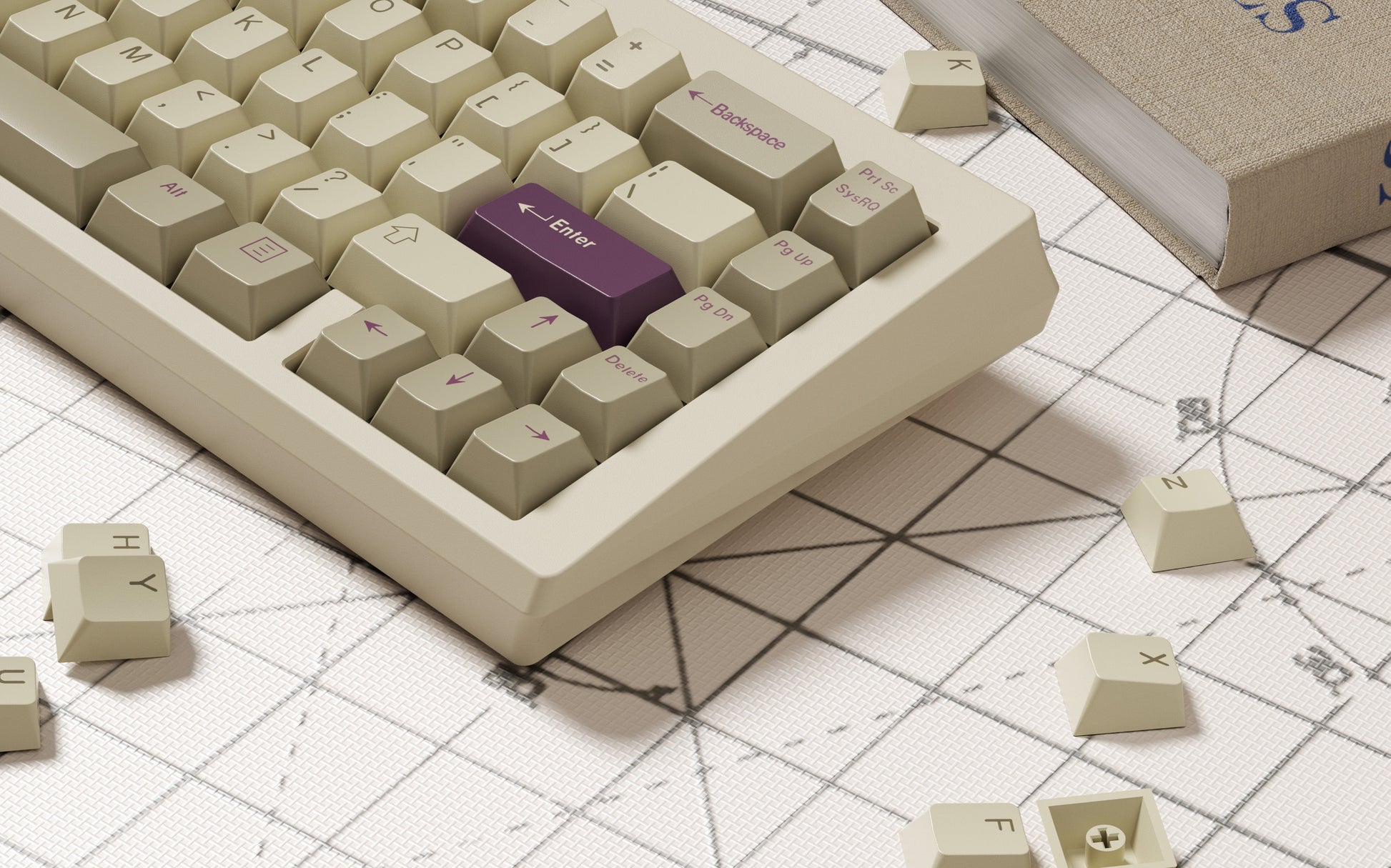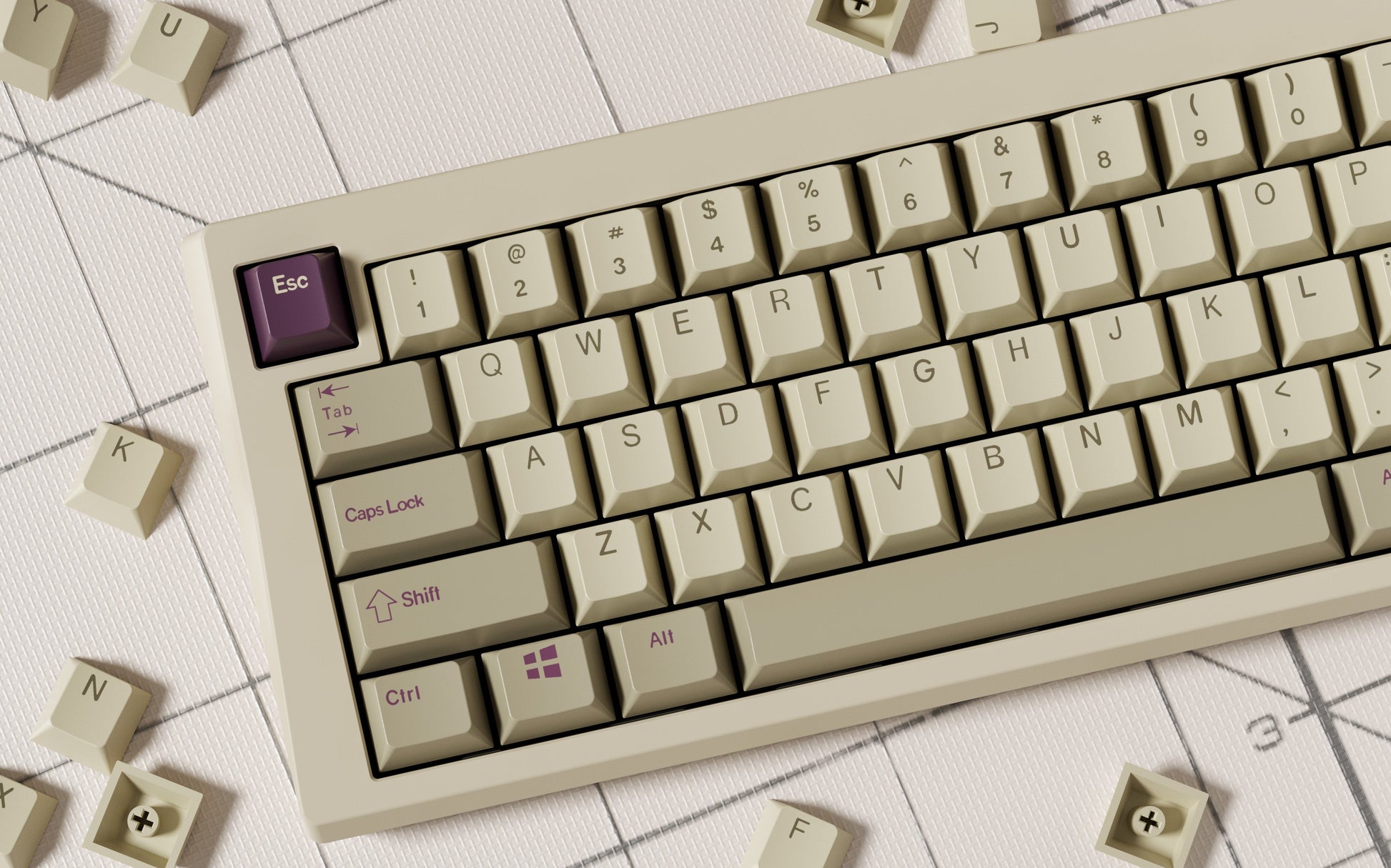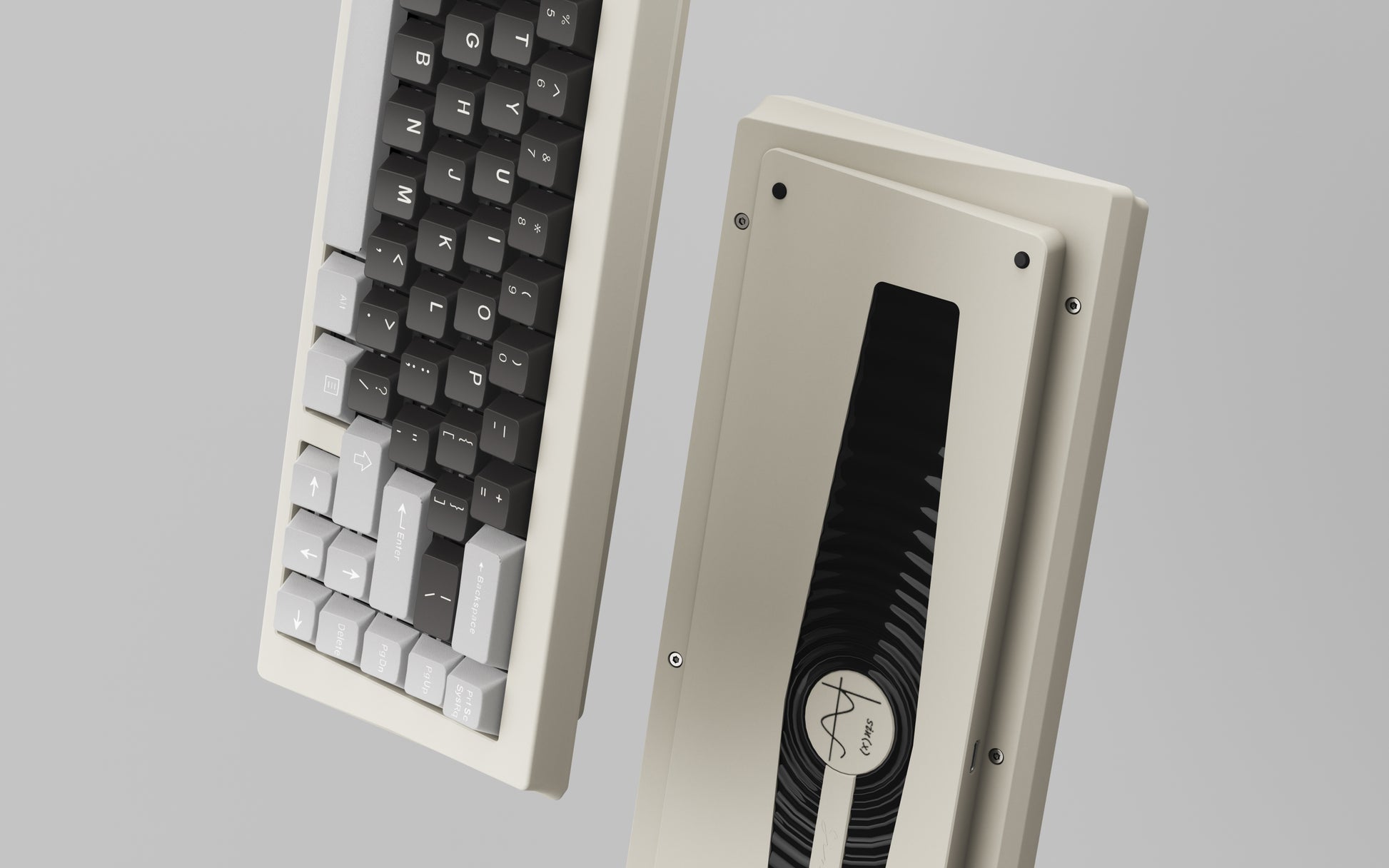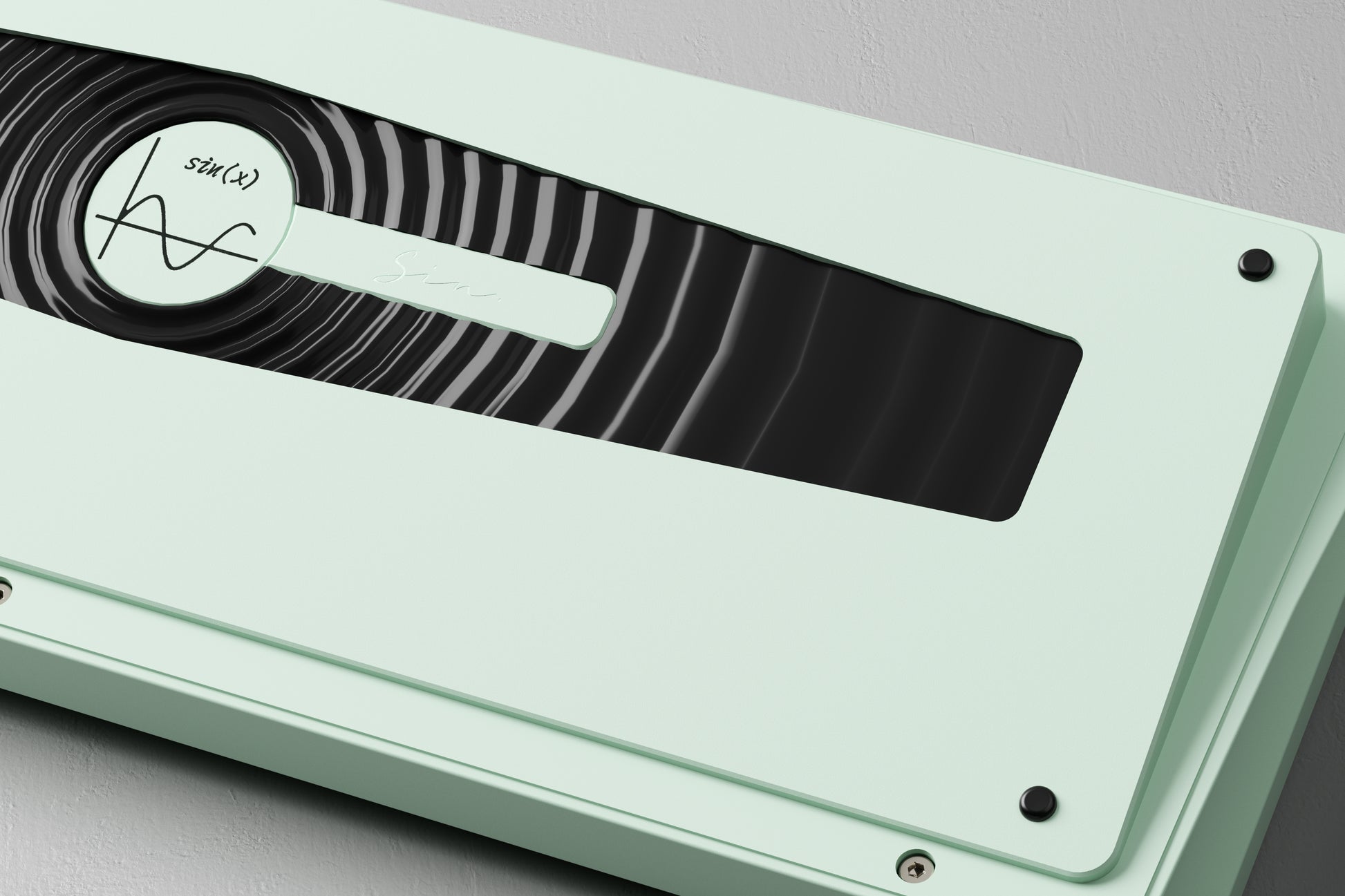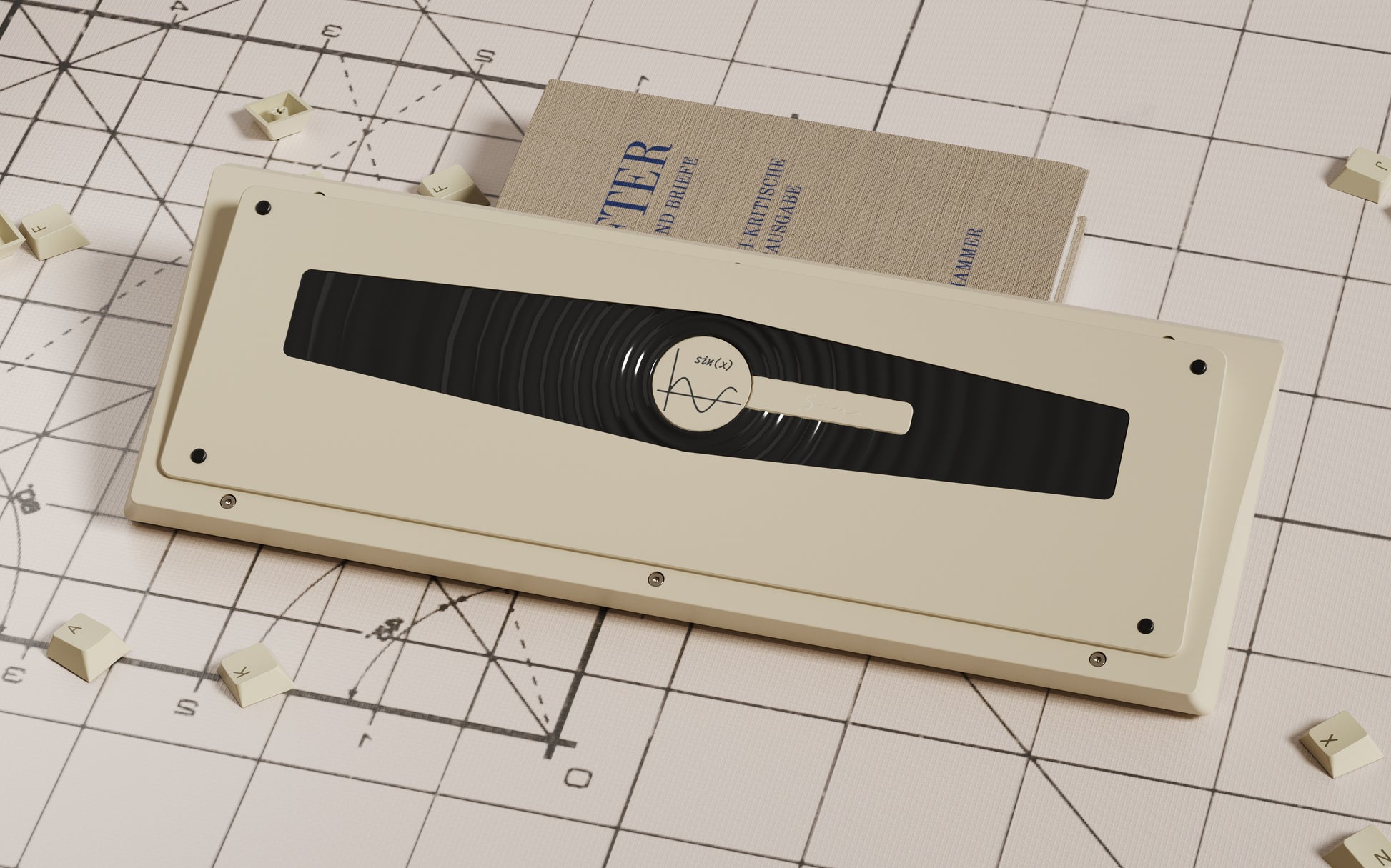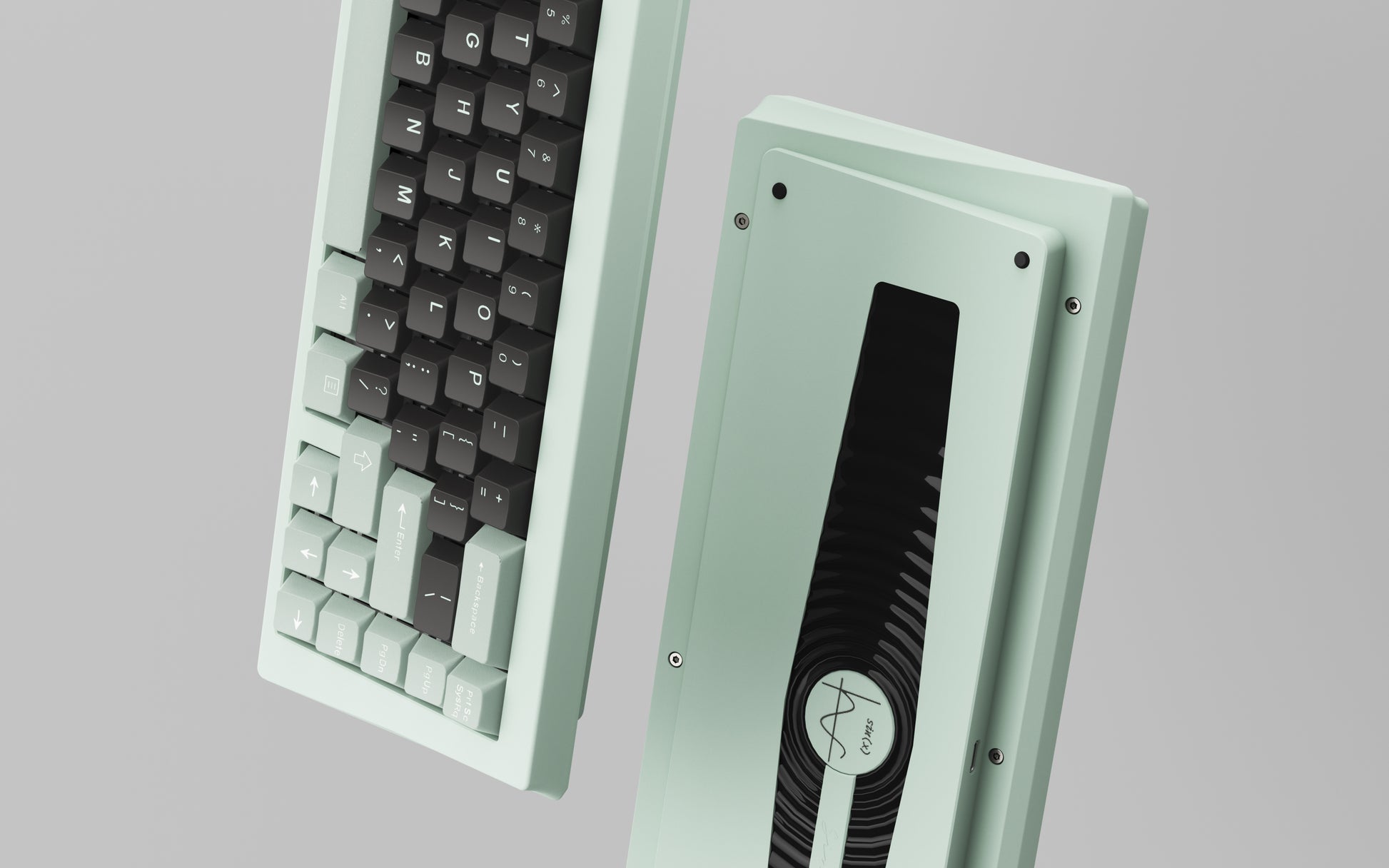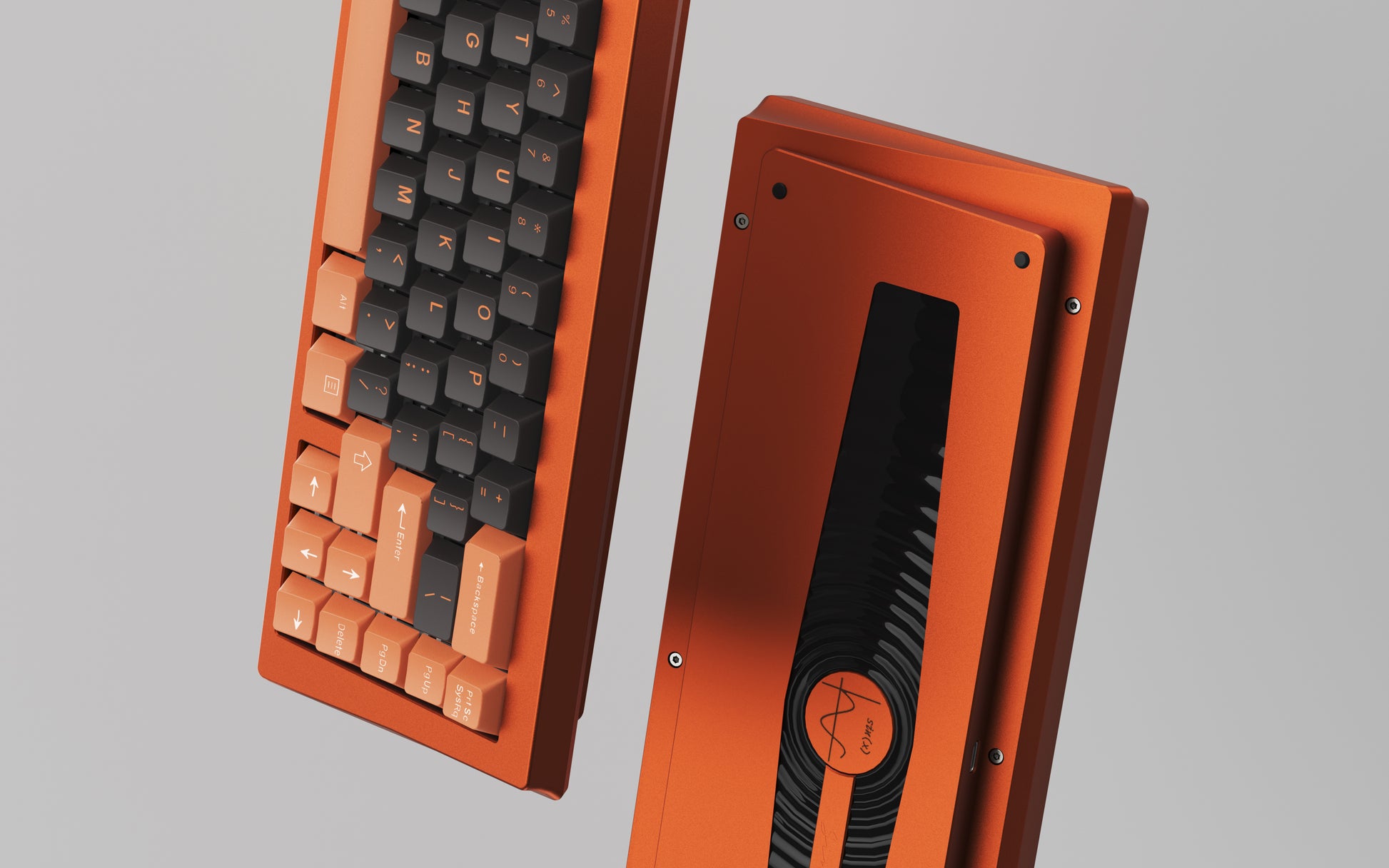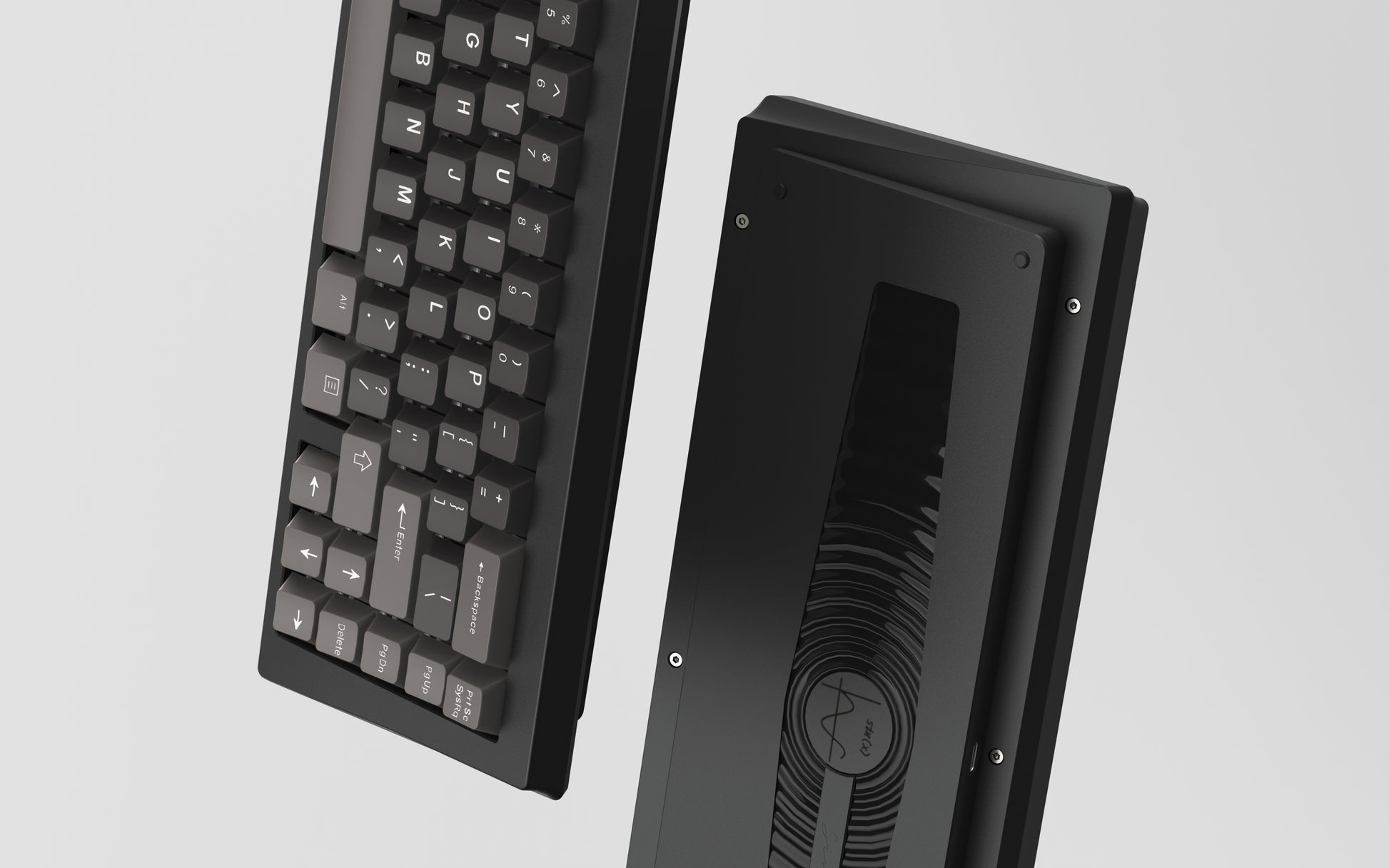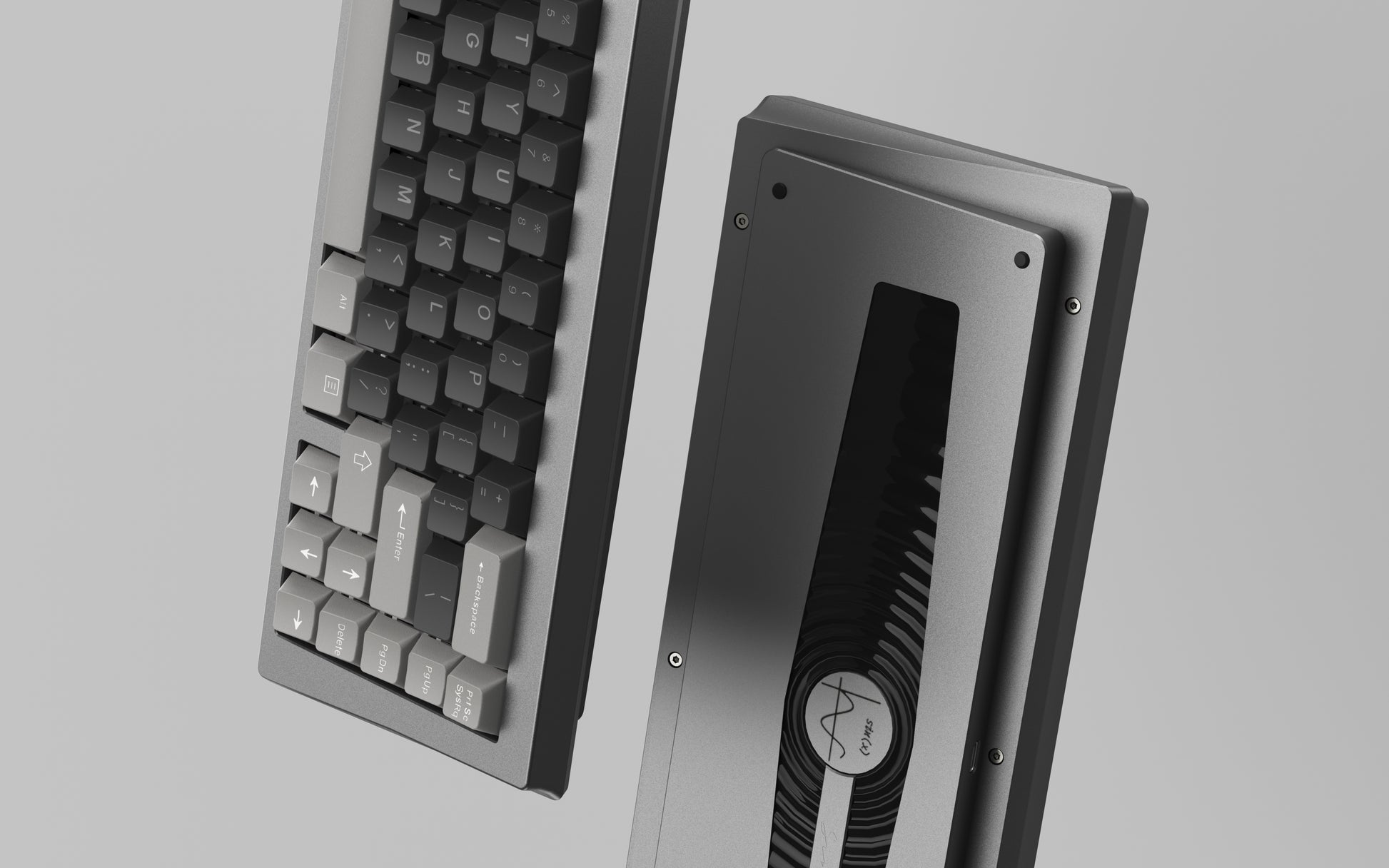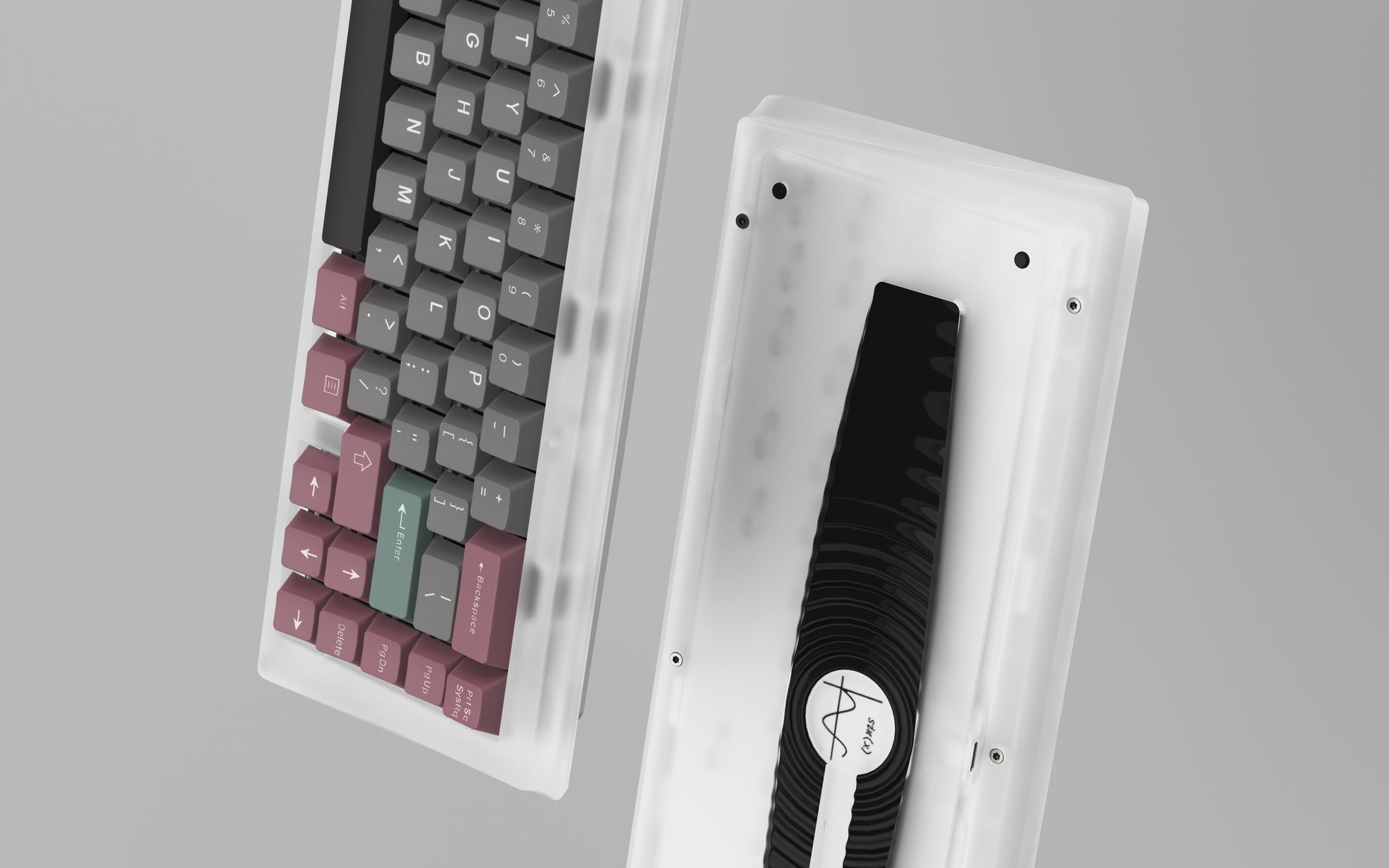 Sale price
$288.00
Regular price
Group Buy date:19th Sep to 19th Oct 2023
HOW TO BUY SIN65?
SIN65 FEATURE
Separates the ESC key from the main key area, effectively reducing the risk of accidental touch.
The curved surface CNC of side case is convenient to move and give finger warm place.
Cornered edges on the black pvd weight,make color more vision.
Top mount ,PCB gasket mont(soldered pcb support plateless )
SIN65 SPECIFICATION
Size: 33.6*12*3.35cm
7° Typing angle
65% Layout
TOP mount and PCB gasket mount design
Price:Wired $288,Bluetooth $308
PCB:1.6mm black core board fr4. Wired hotswap, bluetooth hotswap, wired soldered available
Case material:
Black, grey 445C,orange 1655C (6063Alu,anodized)
Off-white,Green(6063Alu, cataphoresis)
Semitransparent(composite)
Plate: 1.5mm PC and alu plate both provide
SIN65 Bluetooth PCB polling rate: 125hz
SIN65 Wired Polling Rate: 1000hz
Wired pcb support VIAL, bluetooth pcb support LDN(with 4400mah battery)
SIN65 PCB LAYOUT
Hotswap pcb also support stepped caps keycap and 7U, only need to reverse switches than can achieve.
SIN65 STRUCTURE VIEW
SIN65 PACKAGE INCLUDE
TOP Case + Bottom Case + PCB + PC plate + alu plate + Foam Kit(1mm Poron+2mm hotswap +IXPE sheet+3.5mm poron) + Weight + accessories (With battery if choose bluetooth pcb)
Note:It does not include any stabilzers,keycaps or swtiches.
Source of inspiration - The name of this design is sin65. Speaking of sin, everyone is familiar with it. The Sinx formula Graph has been used in our mathematics learning throughout our school days. The image of the sinx formula Graph is a beautiful wavy curve, Centered on the origin of the X-axis and Y-axis,it extends upwards and downwards, forming a wavy shape that resembles peaks and valleys. Speaking of this, if you haven't been in touch with friends who forgot the sin formula for a long time, the image of the function will definitely appear in your mind, oh, it turned out to be this, remember it.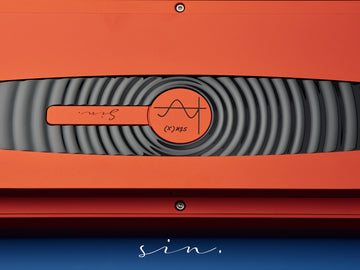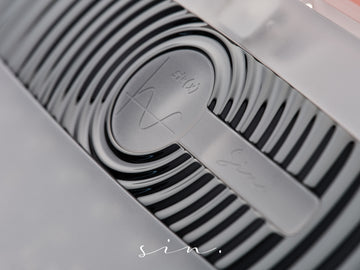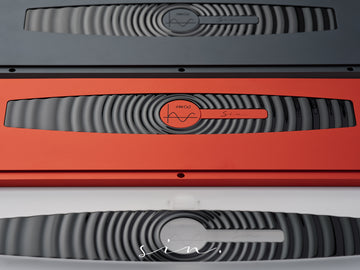 The weight design of the bottom case also incorporates the elements of the wavy curve of the sin graph into it. With the center as the origin, there are circles of ripples, which appear one after another on the outer diamond-shaped contrasting weights. The PVD weight will bring different light at various angles.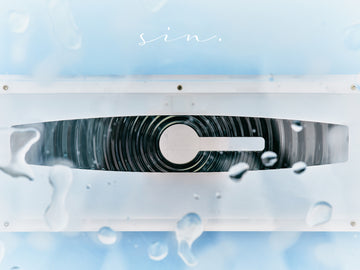 The curved surface side case,beautiful waistline,which is also convenient to move and give finger warm place.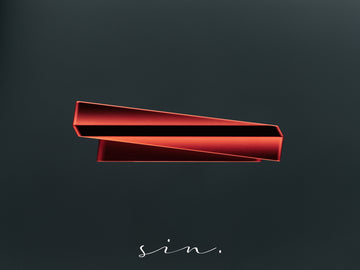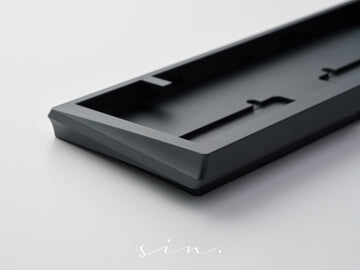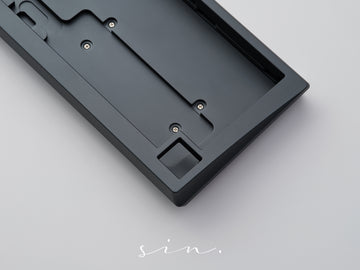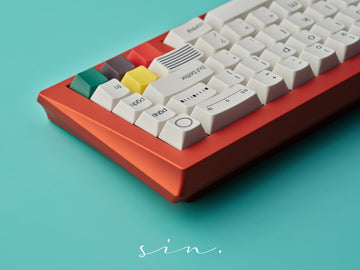 ORANGE 1655C + EPBT LESS BUT BETTER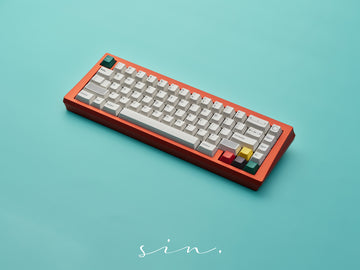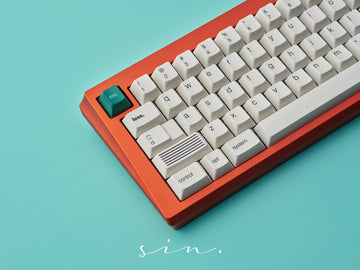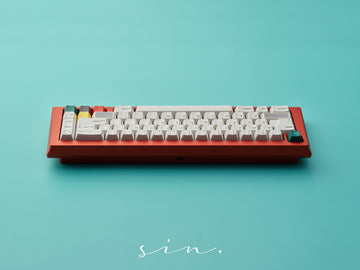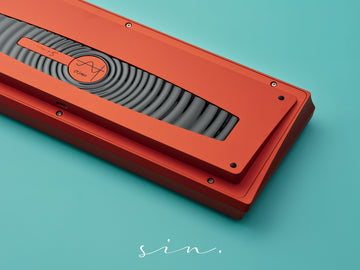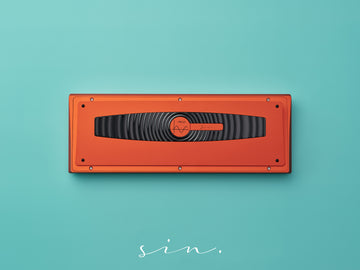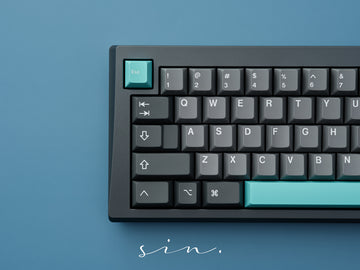 GREY 445C + GMK MODERN DOLCH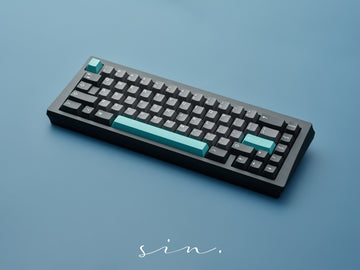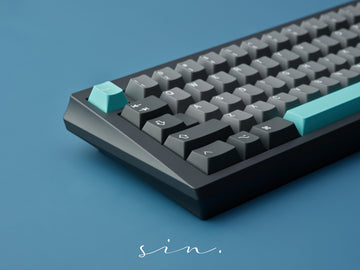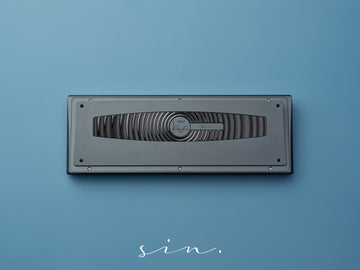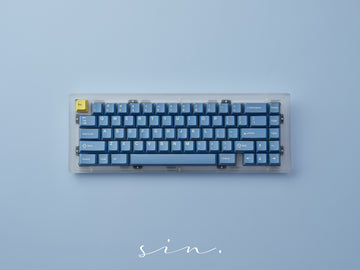 SEMITRANSPARENT + GMK COLUMBIA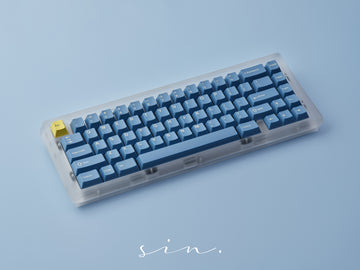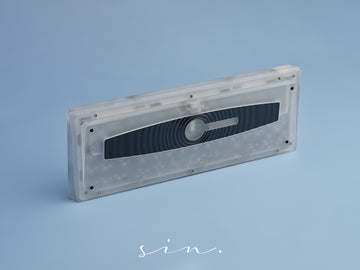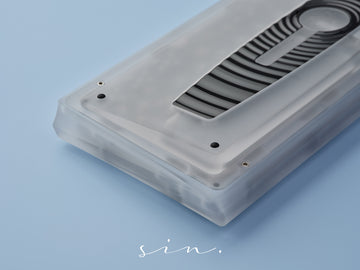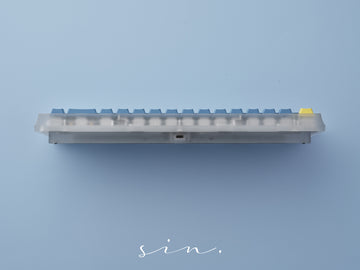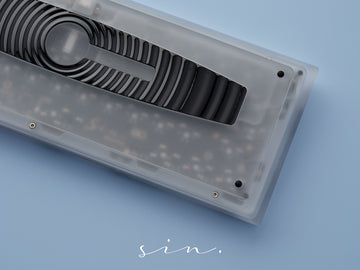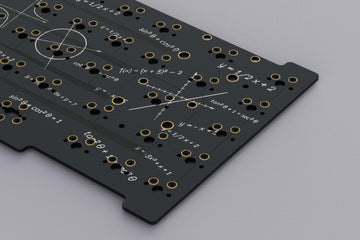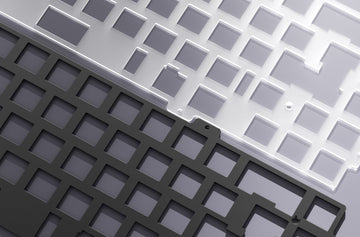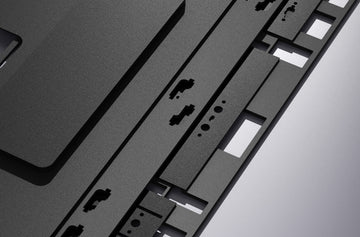 Non flex-cut pcb,1.6mm.Also draw sinx formula Graph onto pcb,vision sense of mathematics and technology. Hotswap pcb also support stepped caps keycap and 7U, only need to reverse switches than can achieve.
Provide both pc and alu plate, support top gasket and pcb mount gasket, bring totally different sound, make your custom keyboard fun. PCB mount gasket,you can use plate or no plate according to your favorite.
1mm Poron+2mm hotswap pcb+IXPE sheet+3.5mm poron foam kit. How much foam to use is up to you, you also can use no foam if you like it. We already test and adjust the internal even without foam.